Judith Belzer
Way Bay
Berkeley Art Museum (BAMPFA),
Berkeley, California
January 17th-May 6th 2018


Contraption
Contemporary Jewish Museum (CJM), San Francisco
February 22nd- July 29th 2018

Wendy Edwards/Jerry Mischak
September 28 - November 11, 2017
Mystical Museum of Art
15 Water Street, Mystic, CT 06355
Linda Nagaoka
Sculpture Show
LES Gallery
May 6 - 25, 2017
@ The Clemente
107 Suffolk Street
New York, NY 10002
Matthew Fisher
Observable Universe
January 18 - February 22, 2017
Taymour Grahne Gallery
Eva Lundsager
Other Night Other Light
July 13-August 26
Opening Reception: July 13, 6-8PM
Van Doren Waxter, New York, NY
Interiors
Dorchester Art Project
April 14 - May 21, 2016
Curated by Eric Stephanski
Maureen Cavanaugh
Sean Downey
Robin Dulzen
Michelle Grabner
Angelina Gualdoni
Maura O'Donnell
Kathleen O'Hara
Allison Reimus
Meg Alexander
Field to Flower
5th Business Projects Gallery
The Mill
2174 Maxham Meadow Way
Woodstock, VT 05091
Through March 13, 2016
Wendy Edwards
Faculty Exhibition David Winton Bell Gallery, Brown University
Providence, RI

Nov 7 - Dec 21, 2015
Opening Reception:
Nov 6, 5:30 pm
Amze Emmons
Solo Stuff-

The Uninhabitable
Franklin and Marshall College
Philips Museum of Art
Lancaster, PA
Opening Reception: September 10th, 5pm
September - December
Mural Project
Presented by Elixr Coffee
And co-sponsored by The Print Center
Elixr Center City
Philadelphia, PA
-There will be a supplemental poster available, printed at the Borowsky Center at Uarts.
Opening Reception: September 5th
September - December
Amze Emmons: Recent Work
Do Design
Barcelona, Spain
November
Two Person Stuff-

Amze Emmons: Index/Codex
James Hannaham: The Revelation of the Self-Evident
490 Altlantic
Brooklyn, NY
Opening Reception: September 12th
September
Sophia Narrett
New American Paintings
MFA Issue 117 Curated by Anna Stothart
April 2015/May 2015
Artist in Residence
Atlantic Center for the Arts New Smyrna Beach, FL
Master Artist Inka Essenhigh
May 18, 2015 - June 7, 2015
Solo Exhibition
This Meant Nothing
May 30, 2015 - June 28, 2015
Opening Reception: Saturday May 30, 7-10pm
Lux Art Institute, Encinitas, CA
Artist in Residence January 12, 2016 - February 21, 2016
Solo Exhibition January 16, 2016 - March 12, 2016
Carl D'Alvia
Fertility
March 15 - April 26, 2015
33 Orchard
Transcendent Landscapes reviewed in the Boston Globe
Artists who inflect natural scenes with heated palettes or stylized forms, such as John Marin and Milton Avery, describe much more than a seascape. Transcendent Landscapes, a lovely morsel of a show at Drive-By Projects, looks at some contemporary artists who use landscape as a launching pad for something else. Read more
Robert Otto Epstein
Thread Lines
The Drawing Center
September 19 - December 14, 2014
This group exhibition features sixteen artists who engage in sewing, knitting, and weaving to create a wide-range of works that activate the expressive and conceptual potential of line and illuminate affinities between the mediums of textile and drawing. Multi-generational in scope, Thread Lines brings together those pioneers who—challenging entrenched modernist hierarchies—first unraveled the distinction between textile and art with a new wave of contemporary practitioners who have inherited and expanded upon their groundbreaking gestures.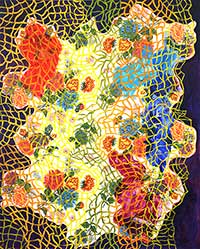 Wendy Edwards in Enticing Luminosity
Enticing Luminosity
Curated by Olive Ayhens
Lesley Heller Workspace
March 16 - April 20, 2014
Gallery 2: Enticing Luminosity: curated by Olive Ayhens, presents thirteen artists who have a passion for, and are inspired by, the use of light. The artists selected reference fashion, current events, and architecture and work in a broad range of mediums including: sculpture, painting, video, and installation.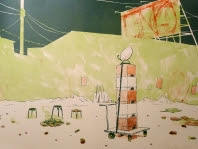 Upcoming Events featuring Amze Emmons
Publisher! Publisher!
NEIU Fine Art Gallery
North Eastern Illinois University
June 9th - July 25th
Opening Reception: Friday, June 13th, 6-9 PM
Multiply & Conquer
Root Division
San Francisco, CA
March 2014
Space Squared
White Walls Gallery
San Francisco, CA
May 2014
Place Value: place as inspiration show reviewed in The Boston Globe
The show curated by Meg Alexander is on display in the Cornelius Ayer Wood Gallery at Middlesex School until May 3rd.
Nearly Neutral
Nearly Neutral, a group show featuring works by Dawn Clements and Ryan Mrozowski, and curated by John O'Connor, is on view at The Barbara Walters Gallery at Sarah Lawrence College in Bronxville, NY
Matthew Fisher
Into the Blue
solo show of new paintings and drawings
February 2 - March 17, 2018
Johansson Projects,
Oakland, CA
Michelle Grabner
Solo Exhibition
Dec 8, 2016 - Jan 28, 1027
James Cohen Gallery
Millie Tibbs
No Man's Land
October 20 to November 9, 2016
The Chazan Gallery at Wheeler
Landmark: Yosemite Through the Lens of Contemporary Landscape Photography
Fall 2016 - Winter 2018
Mariposa Arts Council
Tanya Chaly
Into The Realm of Nature
September 19 - October 15, 2016
Miller Gallery, Alvernia University, Reading, PA
Complex Contingencies
November 10 – December 9, 2016
McCarthy Gallery, St Michael's College, VT
The Measure of All Things - Rethinking Humanism Through Art
October 13 - December 11, 2016
Department Art Gallery, Buffalo State University, NY
Wendy Edwards
Contemporary Women Artists on View
July 22 – September 4, 2016
Reception: July 22, 6:30 - 8:30
Bristol Art Museum at Linden Place, Bristol, RI
Matthew Fisher
Finding Your Way
Gianna Commito, Matthew F Fisher and Jim Gaylord
March 16 - May 1, 2016
Monya Rowe Gallery, Saint Augustine, FL
Sun, Stars, Sea and Moon
March 19, 2016
Airlock, San Marcos, CA
Eva Lundsager
Inscape/Instress
Sheila Gallagher, Eva Lundsager, and Deb Todd Wheeler
Titled after poet Gerald Manley Hopkins' concepts of Inscape and Instress
Curated by Candice Ivy

Nov 16 - Dec 18, 2015
The Jewett Art Gallery at Wellesley College
Opening Reception:
Monday, Nov 16, 5-7pm
Nava Lubelski
Vibrations
September 10 - October 17, 2015
Margaret Thatcher Projects
539 West 23rd Street
New York, NY 10011
212.675.0222
Jerry Mischak
Kathleen O'Hara
Ben Sloat
Uncanny Parables
Cohen Gallery
Sept 24 - Oct 26, 2015
Opening Reception: Thursday, Sept 24, 2015, 5:30-7:00PM
Matthew Fisher
Post Hoc Ergo Propter Hoc
Curated by Bill Jacobs
July 10 – 12, 2015
Firework Gallery
Brooklyn, NY
Let's Go Away for Awhile
Curated by Erik Den
July 11 - August 8, 2015
One Mile Gallery
Kingston, NY
The Ocean is Double Sided
July 19 - September 20, 2015
SEASON
Brooklyn, NY
NADA New York
May 14-17, 2015
Pier 36 | Basketball City
299 South Street
www.matthewffisher.com/
Ellen McFadden
Matthew Fisher
Clayton Cotterell
The River Keeps Talking
July 30 - August 25, 2015
Ampersand Gallery & Fine Books
Emily Hass
de•con•struct
July 11 - August 30, 2015
Matteawan Gallery
Beacon, NY

www.emilyhass.com
Millee Tibbs
Mountains + Valleys:
Works by Millee Tibbs
University of Cincinnati, Clermont College
January 6 - 27, 2015
Solo Exhibition
Allegorical Space
Ann Arbor Art Center
January 9 - February 22, 2015
Group Exhibition
Wild at Heart: Our Affair with Nature
Artspace, Raleigh, NC
April 2 - May 30, 2015
Group Exhibition
Material World
Indianapolis Art Center, Indianapolis, IN
June 12 - August 2, 2014
Group Exhibition
Mountains + Valleys
Wiseman Gallery, Rogue Community College
July 6 - August 27, 2015
Solo Exhibition
Atmosphere
Eastern Michigan University
Dates: TBD
Group Exhibition
Nick Miller
Vessels: Nature Morte
January 15 - April 28, 2015
Royal Hibernian Academy, Gallagher Gallery, IRELAND
Michelle Grabner
James Cohan Gallery
October 9 - November 8, 2014
James Cohan Gallery is pleased to present the gallery's debut exhibition with Michelle Grabner, opening on October 9th and running through November 8th, 2014. Grabner, a Chicago-based artist, is well known most recently for being one of three curators of the Whitney Biennial 2014. This gallery exhibition is the most comprehensive presentation of the artist's work in New York to date. Read more
Exhibition of drawings by Wendy Edwards
Organized by the Comillas Foundation in collaboration with the Regional Government of Cantabria and located at Palais des Festivals of Cantabria, Gamazo Hall the event opens Thursday, June 5, 2013.
More info >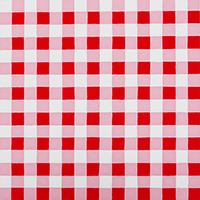 Meet the Artist Who's Co-Curating the Whitney Biennial
As an artist, Michelle Grabner makes labor-intensive abstractions. As a curator, she runs a gallery in her backyard—and has organized an entire floor of the Whitney's much anticipated show.
Raid the Attic
Raid the Attic, with Jean Blackburn, Wendy Edwards, Holly Hughes and Randa Newland is opening Tuesday March 19th from 6:30-8:30 at The Cohen Gallery in the Granoff Center at Brown.